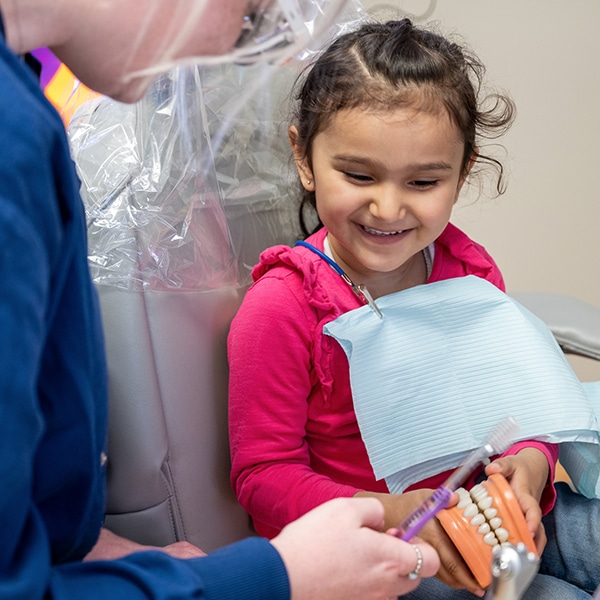 ---
General Guidelines for all procedures:
---
Carefully follow all guidelines provided by our office, and, most importantly, practice good oral hygiene. Additional instructions following various types of treatment are listed below. Please click on the below topics for detailed instructions. In the event of an emergency, please call our office. If your child is experiencing a serious or life threatening emergency, please call 911 or visit the nearest emergency room.
---
Pediatric Preventive Visits
---
---
Pediatric Dental Procedures
---
---
Swelling and Pain:
Mild swelling and discomfort are normal occurrences following some dental  procedures. If your child experiences any significant swelling or moderate to severe pain, please give our office a call so that we can address it. 
Diet and Other Limitations: 
Following dental treatment, especially dental extractions, your child's diet should initially consist of soft foods (scrambled eggs, jello, pudding, smoothies) and clear non-carbonated beverages (water, sugar free sports drinks). They should avoid eating crunchy or sticky foods that might harm the treated area.
---