Zachary Kofos, DMD
---
Orthodontic Specialist
---
Dr. Kofos completed his specialty training in Orthodontics at Harvard University School of Dental Medicine. While at Harvard, Dr. Kofos earned his master's degree in medical science graduating with a 4.0 gpa and completed a mini-MBA elective program. 
 
He received his dental degree from the Tufts University School of Dental Medicine where he chaired several clubs, received multiple awards for his international research on dental materials, and achieved clinical distinctions in both dental prosthetics and general dentistry.
---
Full Biography
---
---
Brian F. Shaughnessy DMD
---
Diplomate, American Board of Pediatric Dentistry
---
Dr. Shaughnessy completed his pediatric dentistry specialty training at Harvard University/Children's Hospital Boston where he served as chief resident and currently maintains a staff position.
 
He received his dental degree from the University of Connecticut School of Dental Medicine where he served as class president and also received the distinct honor of being named "Best All Around Student."
---
Full Biography
---
---
Stephanie Bont DMD
---
Pediatric Dentistry
---
Dr. Stephanie Bont grew up in Connecticut but completed her undergraduate degree and went to Dental School at Boston University.
She then completed her pediatric dentistry residency in Denver at the Children's Hospital Colorado. After working for a while in South Carolina, she is excited to finally be back in Massachusetts!
---
Full Biography
---
---
---
Our Team
---
---
Front Row: Dawn, Aarzoo, Ashley, Dr. Shaughnessy, Kathleen, Ryleigh, Rachael, Maryanne
Back Row: Vera, Erika
---
Sequoyah, Registered Dental Hygienist
---
Sequoyah graduated from Middlesex Community College with a degree in dental hygiene and now works part-time as a hygienist. Alongside her work in the field of dentistry, Sequoyah works full-time running a veterinary hospital in Somerville. Before receiving her degree in dental hygiene, Sequoyah also studied at Boston College and Stanford University.
Outside of work, Sequoyah is a huge Boston Bruins & Patriots fan. She even has Bruins season tickets! She has three cats: Snowstorm, Bergeron, and Tuukka Rask as well as a dog named Thorn (who can also be mistaken for a polar bear)! In her free time, Sequoyah loves to snowboard, go to sports games, travel to Cape Cod, cooking and reading. 
---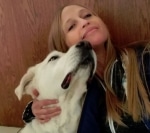 ---
Erika, Dental Assistant
---
Erika is a Massachusetts girl; born in Dorchester on May 10, 1986 and has lived in Brockton since birth. Before finding her way to the dental profession, Erika was a manager at Men's Warehouse for 8 whole years. She then went back to school to become a dental assistant while also bartending (what a multi-tasker!) which she still does on weekends. She then began working at the office she did her internship at however, knew she wanted to eventually work in pediatrics. Thankfully, she then found her way to our office!
Since age 3, dancing has been a huge part of Erika's life. She taught dance and gymnastics in high school as well as participated in school musicals and as a half time dancer at Brockton High. At age 24, Erika gave birth to her best friend, Gabrielle, who is now 7 years old. Like mother like daughter, Gabrielle is also a competitive dancer following in her mother's great footsteps. Additionally, Erika is probably one of the biggest Boston sports fans you will meet. She is always repping her jerseys on important game days around the office for good luck! Alongside sports, Erika is VERY enthusiastic when it comes to holidays and can always be spotted decorating the office and dressing up herself and the other staff members on special occasions.
---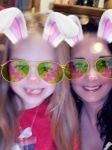 ---
Ashley, Office Manager/ Dental Assistant
---
Ashley has lived in the Greater Boston area her entire life, growing up in Quincy and now residing in Weymouth. In 2007, she graduated from Healthcare Training Associates and continued to work as a dental asisstant in a multi-specialty practice for 9 years. Prior to joining our team in 2016, she and her family were patients here at Greater Boston Smiles. Since being here, she has found much more joy and rewarding experiences in working with kids. She focuses on being able to ease patients minds (being a parent herself) and creating positive experiences to take the fear out and replace it with fun. 
Outside of work, Ashley loves spending time with her son, Jaxson, who is almost 7 years old and loves coming to Greater Boston Smiles himself. Her hobbies include cooking (and always exploring healthier, cleaner options), beach trips in the summer, and supporting her son in his newfound interest of Taekwando! 
---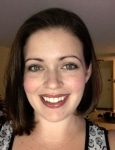 ---